"I wish I could achieve my dreams, but I cannot, because…".
Do you ever find yourself saying this? You feel that you can't achieve your dreams due to the limitations you have. Most people do, at least sometimes, including me. I recently watched this funny Ted talk and felt so inspired, I wanted to share it with you.
I particularly liked how this person uses humor to deal with life difficulties and how her mindset is helping her in adjusting to her limitations. Her approach is allowing her to achieve her dreams, build a foundation, and make a difference in many lives. All this despite physical disabilities and social obstacles.
Watch "I got 99 problems… palsy is just one | Maysoon Zayid."
Let me know how you address your limitations and achieve your dreams in life.
Don't miss out! For tools to help reduce your stress and maximize your joy sent right to your email, sign up today. In addition, you will get an instant download of a 1-minute relaxation exercise for busy people.
Let me know what you found most useful and if you have any questions.
Dr. Rozina
#1 Best Selling Author, Speaker, and Psychiatrist
www.drrozina.com
Join me on Facebook, Twitter, LinkedIn, or sign up for my newsletter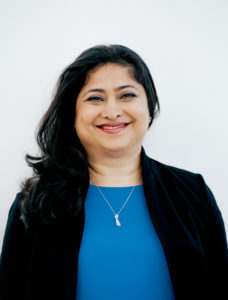 The Stress to Joy® program is available in
eBook,
I share many tools and techniques that I have found to be helpful. They are not intended to replace treatments. Please seek treatment from licensed medical or health professionals as needed. I change all names for privacy.