SPEAKING AND VIRTUAL TRAINING Helping Leaders Nurture Happy and Healthy Minds for Optimum Performance Without Burnout
A little about Dr. Rozina
"Dr. Rozina Lakhani helps organizations master stress resilience. So that employees can achieve their full potential in a mentally healthy workplace.
Mental health challenges increased by almost four times during the covid pandemic. Organizations are wondering how to create happy and healthy workplaces. They need guidance especially as people return.
If you want an expert who can guide you through these challenges, then you've come to the right place.
As organizational leaders grapple with these challenges, what do they need?
Is it possible for them to lead effectively in spite of all the stress?
They receive skill training in different areas, but
Do they receive enough Mind/Thought Training?
Mind is the software that runs brain and body hardware.
Even the best hardware cannot function effectively if the software is inadequate.
Correct?
Healthy minds result in productive employees. Happy employees create an environment conducive to happiness at work
Dr. Rozina is one of the most sought-after experts in Thought/Mindset training who can help.
She is a medical doctor-psychiatrist with more than 20 years of experience.  She has helped many achieve remarkable success by addressing stress, anxiety, and depression. Her mission is to prevent preventable stress, suffering, and suicide.
Stress management is important for all but especially leaders. They usually face higher levels of stress. They need to optimize their mental well-being so they can perform at their best without the burn- out.
Having a happy and healthy mind enables them to help their entire organization. They can remain productive, positive, and present-minded despite all the changes and challenges.
Why do I do what I do?
As a psychiatrist, I am familiar with the devastating consequences of mental challenges. Lost productivity, jobs, and sometimes lives as well.
Often, people suffer for a long time before they seek my help. So, I am determined to end unnecessary suffering and suicides.
A doctor friend of mine pleaded with me to help with work stress. He had noticed an increasing number of heart attacks, pain, and other illnesses due to stress. He told me that these stressed workers won't come to you in the early stages; you have to go to them. As a result, I began speaking with organizations, esp leaders.
A successful leader understands how and when stress turns into illness. They can identify it and deal with it.  Both for themselves and those they influence. So that rather than being a source of suffering, stress becomes an opportunity for growth.
Mind CPR-How to Adapt to Change without Losing Your Brain 
For Busy Leaders, Professionals, Parents
Challenges and changes lead to stress. Unmanaged stress not only affect health but also stops you from performing at your best. When you transform stress into joy, you can perform well and contribute to a healthy workplace.
In this presentation, you will learn some practical tools they can apply immediately, adapt to change, and transform stress into joy by using the Mind CPR formula.
Learn How to:
Calm despite busy schedule
Shift harmful thoughts to helpful thoughts
Build a mental health friendly workplace with 4 As
Talk
Success without Stress; 7 Habits of Happy and Effective Leaders.
For Stressed leaders and professionals
Recently, a friend who works with many project managers called for help. These managers say that stress is necessary for success. He asked; Is it possible to be happy and stress-free and succeed at the same time?
In this presentation, learn 7 habits of happy and effective leaders
Discover How to:
Practice Compassion with Balance 
Bring Passion and Purpose
Foster resilience and Happiness
Talk
Dodging Depression and Building Positivity in Workplace
For Stressed professionals and leaders
Negativity reduces productivity. Positivity improves it. Stressful and challenging environments make it difficult to stay positive. Stress can lead to depression. New research showing tools that can prevent depression.
Learn:
5 Wellness Interventions for a Healthy Life
Proven Strategies to Prevent depression
5 Lines of Defense Against Depression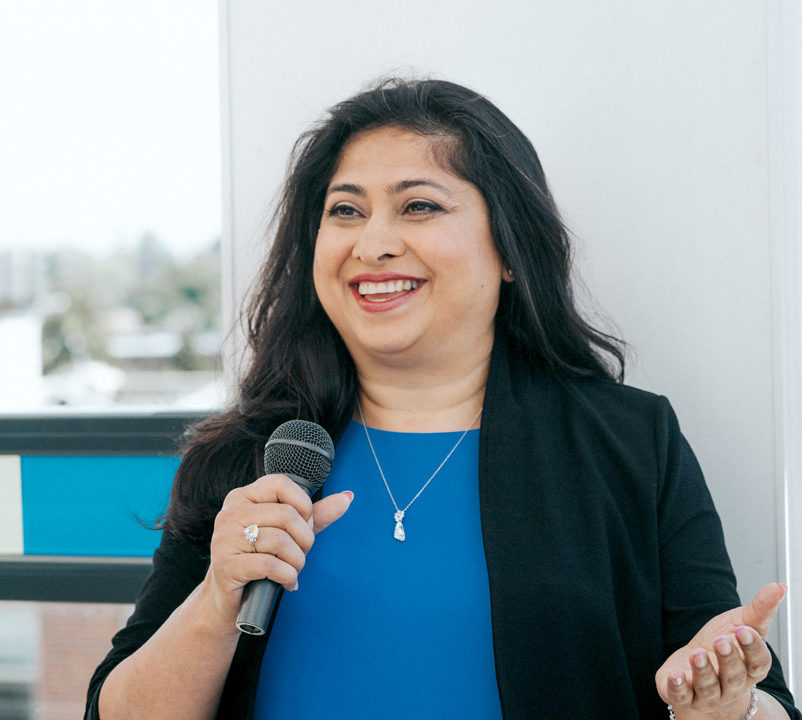 A Little Bit About Me
For more than 20 years, I have helped thousands of people improve their mental health as an MD-Psychiatrist and Clinical Professor at the University of Washington and specializing in Stress, Anxiety, and Depression.
As a # 1 best selling author, contributing editor to Contentment- a publication of the American Institute of Stress and a blogger, I empower my readers with simple and practical tools to transform their stressful thinking into joyful thinking to become resilience and happy.
In my keynotes, corporate programs and continuing education for health care professionals, my audience learn how to be mentally fit so they could focus and succeed in their work and enjoy the best of health and happiness.
My biggest joy comes from seeing a sparkle in the eyes of people when they start transforming their lives.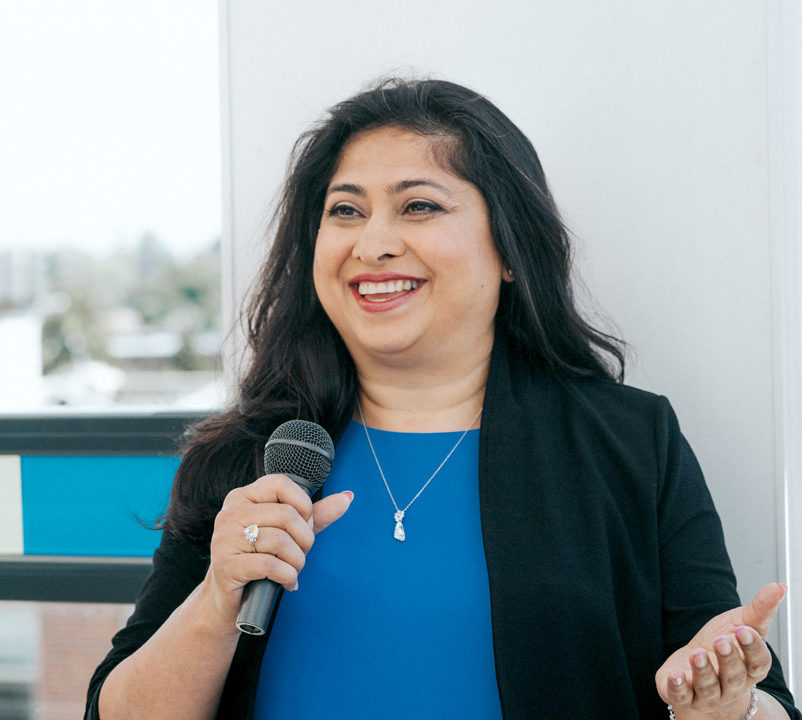 10 Reasons to Choose Dr. Rozina
20 years experience of helping thousands of people improve their Stress, Anxiety, and Depression.
MD-MPH-Psychiatrist
Clinical Professor at the University of Washington and
# 1 best selling author,
Fellow of American Institute of Stress
Contributing editor to Contentment Magazine
Keynote speaker
Corporate leaders and employee wellness trainer
Continuing education Provider for health care professionals,
Award: Top psychiatrist in Washington
My biggest joy comes from seeing a sparkle in the eyes of people when they start transforming their lives.
I promote Mental fitness so you can focus and succeed in your work and enjoy the best of health and happiness.



What do I Speak About & What is My Ideal Audience?

Topics
1. Stress Management Mindset Training – Overcome worries and Irritability
2. Transforming Depression, Anxiety and Stress: 5 lines of defense to prevent, recognize and bounceback and feel happy again.
3. Well Mind Well Team-Improve your team's communication with mindset training for the whole brain

NOSHA Annual Safety Conference 2019
CE at Smokey point Behavior health: "Five Lines of Defense against depression- Jan 2020
Your Brain and Art meditation – Jan 2020
Well Mind Well Team- Directors of Edmond Community College Nov 2019
Why Laugh; Kirkland October 2019
Stress to Joy for Professionals- Atlanta Health Care Professional Event-April 2019
Transforming Stress to Joy for Health Care Professionals- Chicago
Mental Health in Injured workers- State of WA Board on Insurance Appeals Judges.
Using Stress Management Techniques with Medication Management-University of Washington
Happiness thru Mindfulness- Los Angeles
Create, Relax and Heal workshops- Everett, WA
Self care and Gratitude-Kirkland WA
Family Harmony-Kirkland WA
Gratitude Practice for Teachers -Kirkland WA
Types of Presentation
Keynote Speaking
Half-day Retreats
Full-day Workshops
Why Hire Dr. Rozina: 
Transformation for life, and business

Immediately Actionable Information

Proven process for Implementation

Customized presentation

Examples from Real life- learned thru 22 yrs experience as a medical doctor – Psychiatrist
Popular Topics:
Transform Stress to Joy– With stories and volunteer demonstrations, audience take away

3 step formula to transform any stress

Mantra to get over any worries

Techniques to overcome irritability

Transforming Depression, Anxiety and Stress: With stories and case studies, audience learn 5 lines of defence to prevent or minimize effects of depression.
Laughter Yoga: Scientific basis of why laughter is the best medicine and  practical exercises, audience learn to laugh their way to health and happiness
Testimonials
Clients or employers say remarkable things about the impact Dr. Rozina's work has on their life and work success.
Thank you for the contagious inspiration that you left behind. People are still talking about you. Your Presentation had a long-term effect. Your involvement with the audience was five stars. The biggest part that I liked about your presentation was the interaction. It was interactive. It was not like a speech where just people are listening to you and sometimes their mind is going to drift away. They're going to start thinking about other things. You got them involved. Everybody felt like they were involved in this presentation.
"Thank you, Dr. Rozina, for a wonderfully informative session. You provided life-changing steps with tools if followed routinely. Very powerful session. I had attended similar approaches but none of them made me think. I need to implement that as a whole just one point here or there but this one made me think about bringing changes in my daily routine and it's feasible to do so. Thank you for coming from Seattle and conducting this emotional life-saving session."
Rozina Ali-Eswani
Engaging, warm, and knowledgeable, Dr. Rozina guides participants through stress reduction activities, helps them find the time to practice mindfulness, and explains the how behind the techniques in easy-to-understand terms. If you are looking for a speaker who cares deeply about her audience and helps them learn simple and practical techniques to reduce their stress, then Dr. Rozina is the speaker for you.

Patricia Brooks- The courage catalyst
Similar benefits await when you decide to invite me to serve in the powerful ways that I can support your organization's success.
For your event, my team and I want to provide two key things;
A great experience on stage
– I've presented to a variety of audiences. As a presenter, I will use stories, demonstrations, and exercises to not only make a point but to keep your audience engaged and listening. They will leave with practical, applicable next steps to take with them beyond that session.
A great experience off stage
– I understand that as an event/ conference planner, there are a lot of details you have to manage and juggle. I will work with you and make the experience of dealing with the speaker easier and mingle with the audience to enhance the impact as well as increase the desirability of your future events. 
So I would love to visit with you and learn more about your conference or organization and how we can best work together to accomplish your goals.
Would you like to start a conversation? Please let us know what you're working on by filling out this quick form or contacting my team directly.