I HELP
COMPASSIONATE HIGH-ACHIEVERS
ACHIEVE MORE
WITHOUT
STRESS-INDUCED BURNOUT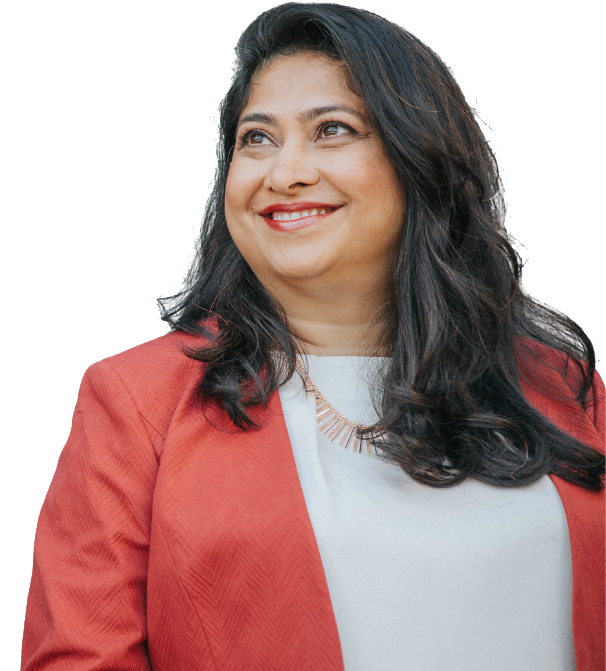 Are you a compassionate high-achiever who feels that stress-induced burnout
blocks you from performing at your best?
You want to achieve more, earn more, and make a bigger impact you are meant to make but you get overwhelmed with all the pressures of professional and personal life.
You've tried everything. You have a couple of good months but the stress keeps coming back. You feel emotionally exhausted and have a hard time focusing. You are making mistakes due to absentmindedness that is affecting your performance. You get thoughts of quitting but you don't want to lose your income, your career, and your ability to make the impact you were born to make. You are losing hope.
But worry no more, I'm here to help you. If you want to learn how you can get out of the burnout trap and experience more freedom to pursue your personal, professional, and financial goals in a stress-free fashion, then COME AND JOIN ME FOR A LIVE Q&A by clicking the button below.
A few years ago, I was in a similar situation. I was able to achieve a lot in my life but the stress of that was catching up with me. I was feeling exhausted but was delaying to attend to the signs.
I had thought of quitting but I didn't want to lose all I had worked so hard for.
Even though I am a psychiatrist and should know better, I did not give attention to my increasing stress levels, until I had my wake-up call that came in the form of a car accident.
Now the outside pressures continue, but I am able to stop it from progressing to burnout. Not only did I retain my ability to earn, but I am also achieving more and making the impact I am meant to make.
I'd love to help you get out of the burnout trap so you can get going again.
Click below to get a copy of my ebook "ACHIEVE MORE WITHOUT BURNOUT: A Compassionate High Achiever's Guide to Achieving More, (for making bigger impact and income) Without Stress Induced Burnout (and without losing your health or career)" to download FREE worksheets and get tools from my Stress To Joy Program. Transform Your Stress Into Joy so you can Achieve More, Earn More, and Make the Impact You're Meant to Make.
From Burnout To Freedom
From Losses To Profits
From Stress To Joy
That's my vision for you.
NOW is the perfect time to make a change. Regain your energy and focus back, increase your productivity and decrease costly mistakes due to absentmindedness, and achieve more without burnout.
Start TODAY with my
Achieve More Without Burnout Program
My simple and practical techniques like the MIND CPR formula can help you become fully present without absentmindedness.
Click below to learn more