Do you ever find yourself worrying about something and it's like your mind won't give you a break no matter how much you try to distract yourself?
Let me share an empowering technique to help you stop worrying and enjoy peace of mind again.
I call it the crossroad technique and it is from the Stress to Joy Program. It has helped many people let go of their worries and it can also help you too. 
Did you like it? This is one of the 21 videos from the "Stress to Joy 21-day Online course". If you want, you can get an immediate download of all the videos in the course at https://stresstojoy.com/online-course
In addition to the 21 short ( 5-15 min) videos, you will also get the audio downloads, daily worksheets and a bonus of 21 audio guides for 1 min mindfulness exercises. For less than the price of one session with me, you can get my life's work in this course.
Let me know how these techniques help you decrease your worries, improve your productivity, health and happiness. 
Dedicated to your health and happiness,
Dr. Rozina
# 1 Bestselling Author, Psychiatrist, Transformational Speaker
PS: This technique is an excerpt from the book; "Stress to Joy; Your Toolkit To Restore Peace of Mind in Minutes". If you have not read that book yet, you can your copy today at stresstojoy.com
# 1 Bestselling Author, Psychiatrist, Transformational Speaker
Join me on Facebook, Twitter, LinkedIn, or sign up for my newsletter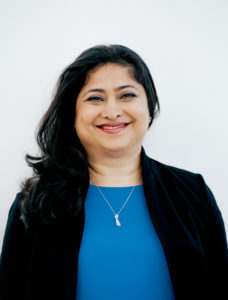 The Stress to Joy® program is available in
I share many tools and techniques that I have found to be helpful. They are not intended to replace treatments. Please seek treatment from licensed medical or health professionals as needed. I change all names for privacy.