Pat, a friend, shared her frustration with me; "How can I be confident and affirm so that I have the best job possible when I am receiving only rejections to all my job applications?"
She was trying to recover from her condition and get back to a good job.
Vision board helps her visualize what she wanted in life.
She was having difficulty feeling confident about her ability to achieve her goals.
When Pat faced the above dilemma, I advised her to add a Grateful Achievement and change her vision board to Grateful Vision using advanced gratitude concept. She took a manila folder with two plain sheets of paper pasted/stapled on each side. One side was her Grateful Achievement, and the other side was Grateful Vision.
Before doing this exercise, she was feeling like a total failure. She could not feel the confidence that she could achieve her goals so was having a hard time putting energy in her goal/intention/vision. Using this technique helped her.
The next time I saw her, she had a big smile on her face. Her energy was palpable. She felt confident yet humble.  When she did this as part of her daily practice, her goals remained in front of her, and she kept on taking deliberate steps towards her goal. She was close to achieving success.
I shared the step # 1 in the blog Grateful Achievement. Here, I share step #2, Grateful Visions.
As I mentioned in the previous blog, for visualizing her goals, Pat had made a vision board.
What is a vision board?  
A vision or dream board is a collage or poster that you can make with pictures/images/words – affirmations of one's dreams and desires, designed to serve as a source of inspiration and motivation and to use the law of attraction to attain goals. It is a potent tool that has been popularized by the documentary 'The Secret' by Rhonda Burns. The power of the vision board lies in its ability to help people discover and visualize their dreams. When they regularly affirm and visualize as if they have achieved those goals, it increases their chances of achieving them.
What are affirmations and visualizations?
When you say a positive, short statement in the present tense, your intentions—as if you have already achieved them—are called affirmations.
Visualization merely is seeing those things in your mind's eye as vividly as if they are real, and as if they already happened.
Because your brain is prepared for achieving goals, these affirmations and visualizations are like seeds that you sow in your mind's field. They provide a trailer to the mind for what you want so it can move toward your desires.
Have you ever felt a little flustered when you turn on the TV and a movie is playing, but you have no idea what it's about?
Sometimes it is okay, but most of the time your brain takes a few moments to make sense of what is going on in the story. Your mind likes it better when it has some idea. When you check out the name, description, or trailer, your brain gets ready, knows what is coming, and can more thoroughly enjoy the movie. Similarly, before doing anything, if you set an intention and visualize the destination, it gives your brain a framework, a blueprint, and a file folder in which to put the information.
Power of Attraction:
When the documentary 'The Secret' came out in 2006, I did not question the main idea, "power of attraction", because I knew the power of affirmations and visualizations. I liked Bob Proctor's suggestion in that documentary when he suggested writing affirmations with the prompt, "I am so happy and grateful that I have…[whatever you want, but don't yet have]."
I tried his suggestion, but I had one little problem. My logical mind could not accept the notion of "Just believe it, even if your mind questions it" as one of the speakers suggested in that documentary. It felt like a lie, and if my mind doesn't accept what I say, then those words hold no power for me.
How can I believe that I have enough money in my bank account when my bank statement shows otherwise?
How can I think that I can pay the bills when I'm getting collection calls? Just imagine what would happen if you assumed that you had enough money, and you wrote a check despite your bank account not having sufficient funds to cover it. Of course, the check would bounce, and you would have to pay the bank fees.
As I was contemplating the issue, I came across the phrase "Advanced Gratitude" written somewhere, and I had an "aha moment".  I thought about the fact that I pay rent to live the next month in an apartment, pay for the groceries before taking them home, and write "thanking you in advance" when asking someone for a favor in a letter. What if I give thanks for the things I want before getting them? My mind accepted that.
So, I started writing in my journal, "I offer advanced gratitude that I am or I have…" whatever I wanted. That was my affirmation.
For example, "I offer advanced gratitude that I am happy that my books have made a difference in more than a million people." Or "I can sketch a book with the stamp: 1 Million Copies Sold."
I started to see it in my mind's eye as if it had happened, and it became a powerful visualization for me. Sometimes those things came true for me within days, and sometimes they came true after years, and some have still not come true.
Either they are not right for me or the right time has not come.
This belief is very important to keep the positive benefit of this technique; otherwise, it can be disappointing not to get what you want.  
From a logical viewpoint, I can see that my writing keeps reminding me of my intention and motivates me to keep taking action toward my desired goals. This action combined with intention increases the chances of achieving those objectives.
Just adding the phrase "I offer advanced gratitude" before Bob Proctor's suggested prompt allowed my logical mind to accept my visualization.
Since then, I have been using this prompt as a part of my daily journal, and I reap the benefits of affirmations and visualizations without my mind questioning it.
You can make your grateful vision by adding the prompt AGF (Advanced Gratitude For). Visualize what you want in life or where you want to be and write it after this prompt. Be specific and see in your mind's eye how it would feel when you achieve what you want. You may also sketch or paste a picture of it.
I shared what she wrote for her grateful achievement in the previous article. For her grateful visions, she wrote:
I am grateful in advance that I am/I have
overcome my condition
completed college
become a coach
am the best mother to my kids
If you use this tool, you will get closer and closer to your success with confidence and humility.
Go ahead make your list of Grateful Visions
Don't miss out! For tools to help reduce your stress and maximize your joy sent right to your email, sign up today. In addition, you will get an instant download of a 1-minute relaxation exercise for busy people.
Let me know what you found most useful and if you have any questions.
Dr. Rozina
#1 Best Selling Author, Speaker, and Psychiatrist
www.drrozina.com
Join me on Facebook, Twitter, LinkedIn, or sign up for my newsletter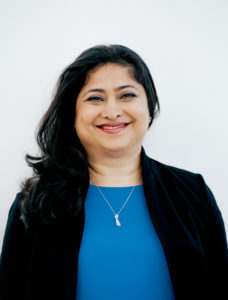 The Stress to Joy® program is available in
eBook,
I share many tools and techniques that I have found to be helpful. They are not intended to replace treatments. Please seek treatment from licensed medical or health professionals as needed. I change all names for privacy.