My friend Sam recently expressed her surprise when I showed her STJ Guided Gratitude Journal, "Oh, I thought this was just a pretty journal with empty lines. I did not know that there are so many instructions and inspirations to transform your life available. It feels like it can help many people like me. I will definitely try it."  
So let me share what is inside this journal. This journal is a hybrid of book and journal. It consists of seven components as follows.
1.  Reasons behind each prompt:
When you know the "why" of something, it helps to you get motivated to do it. Therefore I have added the explanation and reasons for the practice and each prompt.


2. Examples:
I usually ask my patients to share three things they feel grateful for while I am writing their prescriptions. Some people have a hard time initially. Examples make it easier.
Therefore, I will share some examples for each prompt to get you thinking.
3. Flexibility to write short or long entry:
Some days, you're going to be filled with motivation and want to dive deep into your gratitude practice.
And let's be honest, there's probably going to be some days when you're busy with your life and doing that much could feel overwhelming.
This journal gives you the choice of how much you want to journal each day.
If you simply want to do the minimum, that's perfect!
And on days you want to do more, you have extra space and additional prompts to connect with a sense of gratitude and joy deeply.
4. Invitation to doodle:
Do you like to doodle? One person told me that she feels almost guilty for doodling when she "should be" doing work.
New research supports the benefits of doodling and expressing creatively about your life.
Therefore, you will find a sketch/doodle/brain dump/visualize zone on alternate pages of the journal – a blank space without lines.
You may draw something that you are grateful for or something that is your vision/goal. I want you to doodle or color or paste some pictures of it.
This exercise is to make you sketch the floating bubble exercise (an exercise to be able to sleep when the mind is too active as described in 'Stress to Joy' book), brain dumps of your ideas, priorities of the day or merely write free flow.
The open space is to invite you to do whatever you desire that day.


5. Thought Provoking Quotes:
Good quotes usually inspire your life and stimulate thinking. Therefore, I have scattered a few of my favorite inspirational quotes throughout the Journal.
6. Gradual Instructions:
When I wrote in my journal for the first time, I started with only a few words. Over time it evolved as I introduced different prompts and variations.
When I teach this technique to my patients, I start with the basics and gradually add more prompts to deepen the practice.
This journal is designed to guide you in the same way. The prompts expand gradually to help you master each set in your life.


7. Other Resources:
Last but not least, I've compiled and shared a list of resources that I have developed to benefit you in acquiring the optimum mindset for health and happiness.

If you would like to use these powerful tools, all you have to do is keep this journal or any journal or notebook by your bedside, in your pocket, or your purse.
Every morning, before you get busy with the daily demands of your life, or evening before retiring to bed, pick up the journal and write.

My friend just sent me this note; "I love the Stress to Joy Guided Gratitude Journal. I was thinking about trying a gratitude journal for some time, and I am glad I started here. The thought-provoking quotes and the guided text has motivated me and provided me with a perspective which is helping me express my feelings and focus on the positives. The simple act of journaling has enabled me to see the meaning of events going on around me and helps me create meaning in my own life; as a result, I feel much happier, calmer and more grateful for everything. "
I hope it helps you too and I look forward to hearing from you how it has helped to transform your life.
Grab your copy of this journal at Amazon http://a.co/d/iNHJgzp
For more information about the journal or bulk order please visit https://stresstojoy.com/order-gratitude-journal-special
Don't miss out! For tools to help reduce your stress and maximize your joy sent right to your email, sign up today. In addition, you will get an instant download of a 1-minute relaxation exercise for busy people.
Let me know what you found most useful and if you have any questions.
Dr. Rozina
#1 Best Selling Author, Speaker, and Psychiatrist
www.drrozina.com
Join me on Facebook, Twitter, LinkedIn, or sign up for my newsletter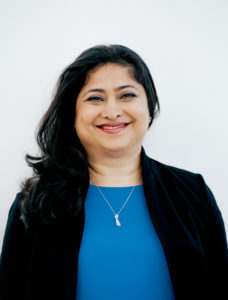 The Stress to Joy® program is available in
eBook,
I share many tools and techniques that I have found to be helpful. They are not intended to replace treatments. Please seek treatment from licensed medical or health professionals as needed. I change all names for privacy.