Today, a woman shared with me that her husband is planning a fun Valentines day.
Yet, she's having a hard time getting excited about the fun they are going to have. All because she keeps thinking about his past bad behavior. She can't bring herself to appreciate the kindness he's showing today.
Do you feel like that sometimes?
Like you can't stop dwelling on the past to enjoy the present?
Here's an analogy I share with my clients when they're struggling to let go of the past.
Focusing on the past is like looking in the rear-view mirror while driving.
You may scan the rear-view mirror from time to time, e.g. while changing lanes.
The rear-view mirror can be a useful guide… but what would happen if you never took your eyes off it to look in front of you?
It would be a recipe for an accident, right?
Every day is a new day. And that means every day is an opportunity to make new choices.
Focusing on the rear-view mirror (past) may rob you of enjoying what's in front of you (present).
What choice will you make today?
Will you dwell on the past, or will you choose to see the new opportunity for gratitude right now?
Wishing you a happy Valentines day.
Dr. Rozina
#1 Best Selling Author, Speaker, and Psychiatrist
Join me on Facebook, Twitter, LinkedIn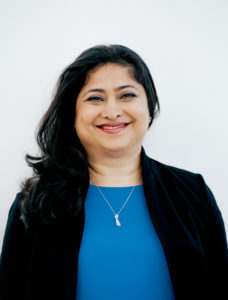 The Stress to Joy® program is available in
eBook,
This content is for educational purposes only.
Please consult a licensed medical or health professionals for personalized treatment recommendations.