Do you know a charitable organization that you are grateful for making a difference in your life?


The charitable organization I am most grateful for is the Aga Khan Foundation. (AKF) It funds many international non-government organizations in 30 countries through Aga Khan Development Network and Aga Khan Universities.
Many people and organizations help us thru our lives and sometimes we don't realize or acknowledge them enough. Public appreciation and support (whether it is time, knowledge or financial) are some of the ways we can show our gratitude.

My own life has been impacted by AKF in many ways. My mom took me to the Aga Khan Health centers for all my health care needs throughout my childhood.
I went to SMS Aga Khan School for my primary and secondary school with subsidized fees.
I went to the Aga Khan University medical school which gave me a world-class education and allowed me to be where I am today professionally.

When my father got sick, Aga Khan Hospital was the best place to trust with his care.

When I was in Medical School I had a fellow student from a rural area that would have never been able to get an education if it was not for AKF.

I still feel very teary eyed when I remember my friend from Tajikistan. When Tajikistan separated from Russia, their food supply was cut off. She was so afraid that they would all starve, but AKF sent food trucks and saved her, her family, and her community's lives.  


When I watched this short documentary on this organization, I realized how many people, like me, benefit from their efforts every year.

Therefore I want to express my gratitude to AKF publicly, contribute (a part of income from my work) and share their message.

I want to share their work especially with you because you contribute to their cause indirectly. By supporting me, you are not only helping yourself but also helping someone get an education, health care, get food, electricity, green space, better build environment or get out of poverty or disaster.

So THANK YOU.

Are there organizations that you can send gratitude this season?

Express your gratitude, contribute, and spread the goodness. It will also make you feel good and improve your brain health.


Don't miss out! For tools to help reduce your stress and maximize your joy sent right to your email, sign up today. In addition, you will get an instant download of a 1-minute relaxation exercise for busy people.
Let me know what you found most useful and if you have any questions.
Dr. Rozina
#1 Best Selling Author, Speaker, and Psychiatrist
www.drrozina.com
Join me on Facebook, Twitter, LinkedIn, or sign up for my newsletter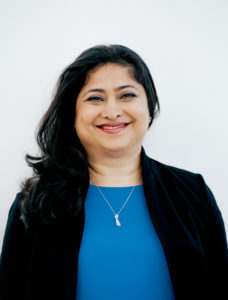 The Stress to Joy® program is available in
eBook,
I share many tools and techniques that I have found to be helpful. They are not intended to replace treatments. Please seek treatment from licensed medical or health professionals as needed. I change all names for privacy.