https://drrozina.com/wp-content/uploads/2019/03/blog-according-to-plan-3-1.jpg
2500
2300
Dr. Rozina
Dr. Rozina
https://secure.gravatar.com/avatar/281e2b9596fc01af60bcea63e019f545?s=96&d=mm&r=g
Do you ever feel frustrated when things don't go according to your plan?
Most people do from time to time.
In my podcast interview debut, you can learn:
How I got frustrated at the airport when I was stuck in the big security line and missed my flight.

How I had to use The Stress to Joy steps of ACR (Acknowledge, Calm Down, Reflect and focus on what was and wasn't in my control)

How my friend Sam learned to control her stress reaction with mindful driving

How you can decrease your stress symptoms by balancing your emotional coping account
Click here to listen to the podcast.
I am grateful to Joanne Victoria for being such a gracious host. She made me feel comfortable while interviewing. I am sure our friendly conversation will help you and many other listeners.
If you like podcasts, I recommend The San.IT Project. She interviews experts in the areas of personal and professional development and brings a lot of value to her listeners.
Let me know how these tips and tools help you and if you have any suggestions or questions.
Dr. Rozina
#1 Best Selling Author, Speaker, and Psychiatrist
Join me on Facebook, Twitter, LinkedIn, or sign up for my newsletter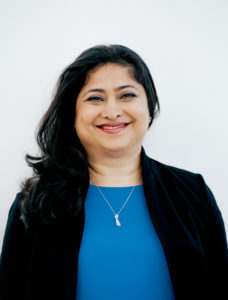 The Stress to Joy® program is available in
eBook,
Names have been changed for privacy.
This content is for educational purposes only.
Please consult licensed medical or health professionals for personalized treatment recommendations.