Have you watched Eddie Murphy's movie "Coming to America"? I loved that movie.
I watched it soon after I came to America, some 25 years ago. The scene that particularly influenced me was towards the end when the king, realizes and changes his thinking that was causing heartache and stress as It affected his family and relationships.
I developed a technique out of it. I call it; "Who is the King?"
This technique has helped me and my patients many times. If you ever feel stressed by something you feel you "have to do", then this technique may help you.
In the movie, Eddie Murphy plays the role of a rich African prince who comes to America. He falls in love with an ordinary American girl and wants to marry her.
His father, the king, strongly opposed it. It caused distress for everybody. Finally, after breaking their son's relationship, the King and the Queen have a conversation. The King says, "it is a tradition for centuries. It is a rule that a prince has to marry a princess".The Queen in return replies – "Who can change the rule? Who is the king?
He realizes – " I am the King. I can change the rule".
So the other day, a patient was saying, "I know eating a good breakfast is so important for my health, but I never eat breakfast. That is my pattern." I asked him – "Who is the king?" He had an aha moment. He said; "I, only I can change".
Each of us is the king in our lives.
The reason I thought about sharing this story today is that on May 17, 2018, my first book Stress to Joy became the #1 bestseller in several categories on Amazon. As I was contemplating my journey of becoming a best-selling author, I could remember many difficulties. I remembered a particular time when I had to use this technique.
In 2012, I had set up a deadline for myself to publish the book. During that time, I was writing under the working title – "How to be happy and stress-free." I had taken a course to get the book published quickly. As it happens many times your plans get blocked by other things in life.
What happened in my life at that time was that a new coding system was implemented by the government. 
What that meant for every doctor in mental health, was that we had to learn a whole new way of documenting and billing each procedure we did. For me as a doctor as well as a business owner, I had to not only learn myself but also change the systems in my business by educating all the providers and staff that worked with me.
It increased my work demands exponentially along with my usual family responsibilities. Hence, trying to publish the book by the deadline was becoming very stressful.
One day I called my friend Gloria. I was sharing how stressed out I felt while writing the book about stress. She asked me, "who is setting the deadline?" 
I answered, "I am". So, she asked. "who can change it?" In return, I replied – "I am the king. I can."
"My book is not complete. I need to add the chapter from my practical life – Why it is hard to be happy and stress-free and how to make it easier".
I didn't give up on my passion. I just allowed me to be flexible and to mold to life's circumstances. It also allowed me to bring more realistic and practical tools to you.
So if you find your self in a similar predicament, do what you can do. Try your best to meet your goals, if you feel like you are stuck in the web of your own creation, ask yourself; "who is the king?" and re-frame your thoughts and behavior according to your circumstances.
I hope it helps you sometime in your life. Let me know if you had similar experiences.
Dedicated to your health and happiness,
Dr. Rozina
#1 Best Selling Author, Speaker, and Psychiatrist
www.drrozina.com
PS: If you would like your copy of Stress to Joy Guided gratitude journal to help you start, resume or take your gratitude practice to the next level, you can get it at drrozina.com or Amazon.
Join me on Facebook, Twitter, LinkedIn, or sign up for my newsletter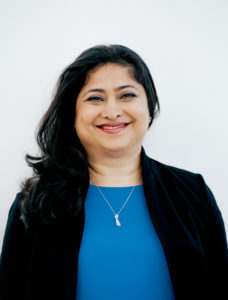 The Stress to Joy® program is available in
eBook,
I share many tools and techniques that I have found to be helpful. They are not intended to replace treatments. Please seek treatment from licensed medical or health professionals as needed. I change all names for privacy.