One of my patients recently informed that she stopped her gratitude practice. She told me that she got bored. She couldn't think about things to be grateful for.
Let me share with you a basic comfort of life that I brought up and she had a moment of realization.
She said; "I never realized that I have so many comforts of life that I could be grateful for. I take them for granted because I always had them. Many people don't. I could see how it would help me to continue this practice that helps me train my mind to be happy and positive".
So what was that basic comfort; Easy access to a working toilet.
You may say that everybody has it. Well, not always. Recently, a very cute first grader shared this point in class when we were listing things to be grateful for.
She said; "We have three toilets in our home. Two are not working. When my sister goes in the one that is working, she forgets that other people may be waiting."
Funny? Can you relate? We all may have had some experience of when you couldn't get access to a working toilet either the flush is not working or something else. How did you react to when you needed to go immediately? Especially if you had diarrhea or incontinence going on.
I grew up in a developing country, and I was fortunate to have a toilet and running water in my household. But, so many poor people didn't.
When I visited a relative in India, I had to go to an enclosure. It was a little way from home. We needed to carry a pot of water in hands.
When I went to Europe for the first time, I had several experiences. These experiences increased my awareness of this simple comfort, we take for granted.
We took a train on the first day in Spain. When we got off, I felt the urge to go. We looked all over but could not find the signs. Due to the language barrier, we couldn't find it even though one lady at a store, pointed in a direction and said something.
We kept going in that direction and ended up being outside the station. So we went back inside and when the next train arrived I asked someone who spoke English.
Guess what he said? "There is no public toilet in the station." He said; "The best option is to find a restaurant about a mile away from where you can use the toilet."
Oh my God! it was so hard to make to that restaurant. Finally, when I was able to, I felt the deep appreciation of this simple comfort, I have always taken for granted.
Even in London, in a popular marketplace, I had to walk almost a mile to take my daughter to a toilet.
In Paris. I had to pay €1.20 to use the facilities.
Did you ever have a similar experience? Not only in other parts of the world but homeless people even in the US, don't have access to the simple comforts of life that we take for granted.
So, when you find it difficult to think about things to be grateful for, consider simple things you may have that other people don't.
Gratitude practice not only brings a positive feeling, but it also has a positive effect on our brains.
If you haven't started or have stopped your gratitude practice start it or resume it today. Reflect on simple things you may have taken for granted. You will be able to increase your joy and decrease frustration in your life.
In addition, don't miss out on the simple and practical tools for minimizing stress and maximizing your joy sent right to your email. Sign up today and get an instant download of a 1-minute relaxation exercise for busy people.
Let me know what you found most useful and if you have any questions.
Dedicated to your health and happiness
Dr. Rozina
#1 Best Selling Author, Speaker, and Psychiatrist
www.drrozina.com
PS: if you would like your copy of the stress to joy guided gratitude Journal, you can get it here
Join me on Facebook, Twitter, LinkedIn, or sign up for my newsletter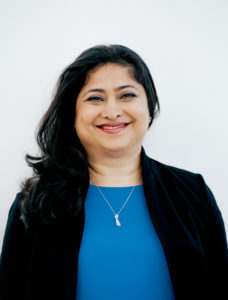 The Stress to Joy® program is available in
eBook,
I share many tools and techniques that I have found to be helpful. They are not intended to replace treatments. Please seek treatment from licensed medical or health professionals as needed. I change all names for privacy.