The other day, I saw one of my readers, Ellen at the store.  She had read my last email; How to Restore Balance and Reduce Stress using Emotional Coping Account. She particularly liked the idea of making daily deposits to increase the balance in her Emotional Coping Account.
She asked for some suggestions. I shared with her a sample of Coping Balance sheet and examples of deposits. Her eyes sparkled with excitement and she decided to start adding more deposits to her account to become more resilient. Would you like those resources too? Let me share.
Here is an example of the balance sheet.
Emotional Coping Account
Example of Balance Sheet
As you notice, the withdrawals are the stressors of our lives.  For the most part, they are things that are beyond our control, such as the weather or broken traffic light.  But the deposits are the things that we do have control over, such as changing our plans from a picnic to an art project.
If you like, click here to download a blank sheet that you can use to assess the current balance in your Emotional Coping Account.
Another thing that I have noticed is that it is hard for people to remember what their deposits are when they are in a negative state. When they have a list of potential deposits, it helps them. I have my deposit list as my daily reminder on my phone.
When I am reviewing things to do that day, I check which one I am going to deposit today. Why don't you also make your list of all your potential deposits to remind you of things that you can do?
List all the things that you can do that make you feel good, energized and expanded with joy. If you are having difficulty identifying your deposits, you may ask yourself, "What actions helped me in the past? What did I love to do?"
Most people come up with one answer; vacation. I love vacations too. But, can you be on vacation all the time?
Sometimes you have to work. Plus vacations can be expensive.
So, what are other inexpensive deposits that you can do within your limitations? Think of walking, doodling, deep breathing, connecting with nature, reading, taking a relaxing bath, meditation, art, or connecting with loved ones.
Make your list and post it in a prominent place as a reminder.
Or you can make the list on your phone as I do. I bet that even thinking of things that relax you and bring you joy helps to bring your emotional balance a more positive spin!
Try to add one small deposit in your Emotional Coping Account. If you don't make deposits and continue withdrawing, you can get in trouble. If you make regular deposits, you will have a good reserve on hand.
You would be able to maintain your positive mode, even if some unexpected stressor comes up. So go ahead, check the balance in your emotional coping account and start making daily deposits today.
And Smile!
Dedicated to your health and happiness.
Dr. Rozina.
PS: In our high demand society, work-related stress is leading to many illnesses like heart attacks. Therefore, now I am on a mission to take stress to joy training to workplaces. If you would like me to bring this training to your team, please get in touch.
# 1 Bestselling Author, Psychiatrist, Transformational Speaker
Join me on Facebook, Twitter, LinkedIn, or sign up for my newsletter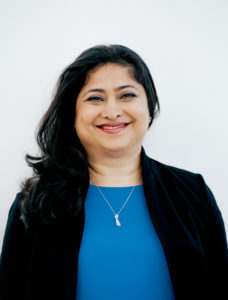 The Stress to Joy® program is available in
I share many tools and techniques that I have found to be helpful. They are not intended to replace treatments. Please seek treatment from licensed medical or health professionals as needed. I change all names for privacy.