Do you automatically disregard any mention of "mental health," thinking "Why do I care? I don't have a mental illness."
You may or may not have a mental illness, but you do have a mind. Right? The mind is that powerful software system that runs the hardware of your brain and body. It doesn't only affect your health and happiness but also impacts everything else in your life including your relationships, your productivity and the overall quality of your life.  According to the World Health Organization (WHO), 300 million people around the world suffer from depression and more than 260 million are living with anxiety disorders. That is about ⅓ of adults and 1/10 of children in any year. October 10th is the World Mental Health Day and the WHO theme for 2017 is Mental Health In The Workplace. 
What does that mean to you and what is there to do?  Consider, why do you celebrate important days? Take for example Mother's day. You love and care for your mother every day of the year, but you pay special attention and focus to your mother on this special day. You give thought and plan on how you are going to improve your relationship with this important person in your life during the following year. Similarly, Mental Health awareness day is a special opportunity to give attention to this very special part of your self – your mind – that impacts all aspects of your life.
So what are you going to do today to bring attention to your mind's health? I suggest checking the balance in your Emotional Coping Account, make a list of your deposits and plan on making regular deposits in the following year.
What is this Emotional Coping Account? Like a regular bank account, we all have an internal, emotional account; I call this an Emotional Coping Account, ECA in short. The way you feel depends on the balance in this account. The higher the balance, the better you feel, the lower the balance, the worse you feel. What is the currency used in ECA? Anything that drains you and makes you feel stressed amounts to a  withdrawal from this ECA. Anything that energizes you and makes you feel joy is a deposit. Your withdrawals (stressors) could be related to your relationships, job, money, overall physical health, or time. Your deposits could be as big as a vacation, a walk, or an art project. The deposits can be small like taking a deep breath, a big stretch or a hearty laugh from a joke.  
Q 1: What is the balance in your emotional coping account?
Q2. What are your withdrawals (stressors) at this time?
Q3. What are your deposits?
In a bank account, your deposits have to be higher than your withdrawals to stay positive. You can guess what happens if your withdrawals increase more than your balance and your deposits don't grow to match up. Your account goes negative; right? Your checks bounce, and you have to pay the penalty. So what do you do to prevent that from happening? You make regular deposits and keep a reserve as an emergency fund so in situations when there are unexpected withdrawals, the reserve can save you from going into the negative. When you notice that your balance is getting low, you try to reduce or stop some withdrawals. Some you can stop and others you can't. To balance those necessary withdrawals, what can you do? Increase your deposits and don't spend more than you make.
Similarly, for your emotional coping account, make a list of your deposits. Plan to make small deposits daily and bigger deposits weekly, monthly or yearly or on special occasions. Today is a special occasion, so make a big deposit!  If you don't, you are at risk of developing stress and illness. If you do, you will be happy and healthy.
Did you find this article helpful? Please leave a comment about how this article impacted you or what types of articles you would like to see in the future. Comments will appear after moderator review, thank you for sharing your thoughts with us. You can also get a  Free Download of the audio "Feet To Floor" – a great tool for your Mental Health Toolkit!
Don't miss out! For tools to help reduce your stress and maximize your joy sent right to your email, sign up today. In addition, you will get an instant download of a 1-minute relaxation exercise for busy people.
Let me know what you found most useful and if you have any questions.
Dr. Rozina
#1 Best Selling Author, Speaker, and Psychiatrist
www.drrozina.com
Join me on Facebook, Twitter, LinkedIn, or sign up for my newsletter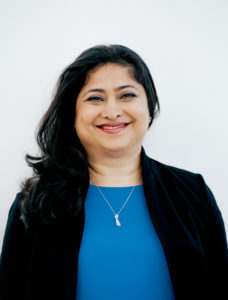 The Stress to Joy® program is available in
eBook,
I share many tools and techniques that I have found to be helpful. They are not intended to replace treatments. Please seek treatment from licensed medical or health professionals as needed. I change all names for privacy.