Does your life feel out of balance? What can you do?
Let me share this excerpt from the book; "Stress to Joy" that may help.
A couple of years back, the central heating system in my office building was not working.  We needed to use portable heaters. These heaters put a lot of demand on electric circuits. Our system gave us signals of this demand overload, and a few times we noticed flickering lights. 
When we continued to use those heaters, the circuit breaker blew a fuse. It was for our protection. It was to prevent greater damage, but it also meant a loss of power and our whole unit went dark. No electricity also meant no heat and no functional systems to do the work on computers. The business closed until electricity returned.
We needed to replace the fuse to get electricity back. This was also a temporary fix, as the fuse kept blowing until we fixed the problem.  We needed to restore balance. We could either decrease the number of portable heaters or increase circuit capacity.
Similarly, when your body is giving you a signal by showing stress-related symptoms like headaches, heartburn, or sleep problems, it is important to make modifications. 
If the demands continue to be more than the capacity, the circuit breaker of your body will blow a fuse and result in illness. It does that to force you to break the stress cycle and prevent more damage.
At times, you may also need professional help. It will help you further your capacity to respond to the higher demands of your life. This capacity to tolerate and respond to stress is called emotional resilience. A way to track your level of resilience is balancing your Emotional Coping Account.
What is an Emotional Coping Account
Many of my patients/clients understand this concept better with the analogy of a bank account. 
You understand the concept of deposits and withdrawals from a checking account. Right? What happens to your account balance if you have more withdrawals than deposits? 
It goes into the negative. Your checks bounce, and you get in trouble.
What do you do to stay in a positive balance? 
Decrease the withdrawals and increase the deposits. 
Similarly, you need to decrease stress and increase joy to stay in a positive state of mind.
What are your deposits to your Emotional Coping Account? 
Do you have more deposits than withdrawals? 
If you have a positive balance in your Emotional coping account, you will be able to handle the ups and downs of life with ease. If not, you may experience unnecessary suffering. 
Make some changes to regain your balance.  The Stress to Joy program (besides professional help, if needed) can guide you to restore that balance and prevent further problems.
Click here for a previous blog and the Youtube video explaining this concept.
Dedicated to your health and happiness.
Dr. Rozina.
PS: In our high demand society, work-related stress is leading to many illnesses like heart attacks. Therefore, now I am on a mission to take stress to joy training to workplaces. If you would like me to bring this training to your team, please get in touch.
# 1 Bestselling Author, Psychiatrist, Transformational Speaker
Join me on Facebook, Twitter, LinkedIn, or sign up for my newsletter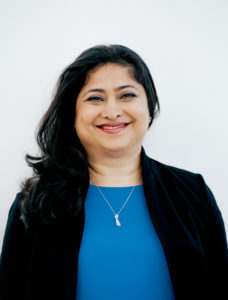 The Stress to Joy® program is available in
I share many tools and techniques that I have found to be helpful. They are not intended to replace treatments. Please seek treatment from licensed medical or health professionals as needed. I change all names for privacy.