Nowadays kids are getting influenced so much by the social pressures of getting this toy or that.
I just read this article about how encouraging gratitude in kids can reduce materialism. I thought you might like it, therefore, I am sharing. Check it out here
What do you think? 
Share your thoughts if kids could benefit from a gratitude practice too. 
Have you been practicing your gratitude journal? If not, start your practice because materialism is not only affecting kids, it is also affecting adults. 
Dedicated to your health and happiness.
Dr. Rozina.
PS: This technique is from the "Stress to Joy" program. Many people suffer from high work stress which leads to stress-related conditions like heart attacks. Therefore, I am on a mission to take this training to workplaces. If you would like me to bring this training to your team for encouraging gratitude in kids, please get in touch.
# 1 Bestselling Author, Psychiatrist, Transformational Speaker
Join me on Facebook, Twitter, LinkedIn, or sign up for my newsletter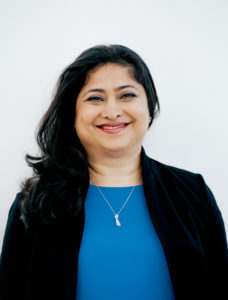 The Stress to Joy® program is available in
I share many tools and techniques that I have found to be helpful. They are not intended to replace treatments. Please seek treatment from licensed medical or health professionals as needed. I change all names for privacy.