Research at UC Berkeley found that a gratitude practice can help you and your brain heals
That may be no surprise to anyone who's studied all the benefits of practicing gratitude. But there was one thing I read in their research that was shocking which few people know about yet…
Changes in Brain:
It turns out a gratitude practice creates changes in the brain- the medial prefrontal cortex. This area is associated with social cognition and behavior. The most surprising part is that these changes lasted even three months after the study period.
Fascinating!
Indeed, many studies over the past decade have found that people who consciously count their blessings tend to be happier and less depressed.  The finding of changes in the brain means a gratitude practice could potentially have long-lasting benefits for our brain and mental health.
Ways to Heal Faster:
With the pressure of our fast-paced world, we are always looking for ways to heal faster and derive the greatest possible benefit from treatment in the shortest amount of time.
Therefore, many healthcare providers, especially in the mental health, are using research-backed approaches to complement psychological counseling with additional activities that are not too taxing for our clients but yield high results, and gratitude practice is one such activity.
My Experience:
Over the years I have used this technique to complement treatment for many of my clients and seen its power. I have also seen its benefits in my own life as I have practiced gratitude journaling for more than 14 years. I started after I broke my right hand and realized the importance of my left hand. (Read more about my story in the book "Stress to Joy".)
Now, to help more people get educated, motivated and guided to start, resume or deepen their gratitude practice, I have developed this tool;"Stress to Joy Guided Gratitude Journal
Would you like to get a copy for yourself, your colleagues and your clients?
It is now available atAmazon.com. I have also arranged for special discounts on bulk order (5 or more) for my friends at https://stresstojoy.com/order-gratitude-journal-special
Don't miss out! For tools to help reduce your stress and maximize your joy sent right to your email, sign up today. In addition, you will get an instant download of a 1-minute relaxation exercise for busy people.
Let me know what you found most useful and if you have any questions.
Dr. Rozina
#1 Best Selling Author, Speaker, and Psychiatrist
www.drrozina.com
Join me on Facebook, Twitter, LinkedIn, or sign up for my newsletter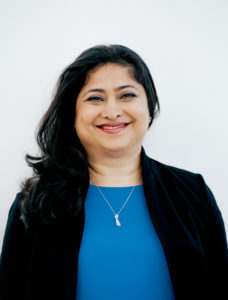 The Stress to Joy® program is available in
eBook,
I share many tools and techniques that I have found to be helpful. They are not intended to replace treatments. Please seek treatment from licensed medical or health professionals as needed. I change all names for privacy.